FTTH Installation Case Study
Statement of Work: A large northeast MSO (cable company) launched a suburban market FTTH (Fiber-to-the-Home) project.
The first phase is a 50 main fiber ring and installation of ROLT cabinets along the route. The SOW includes permit pulls, aerial and underground construction, and on-site services such as traffic control and full civil restoral where appropriate.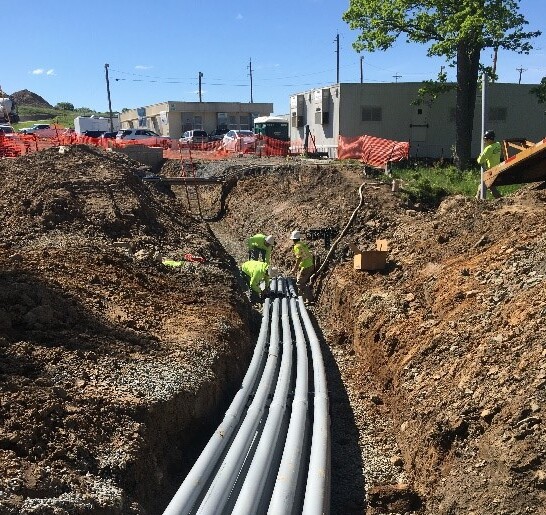 TriStruX Solution
TriStrux is a facility based, self-perform service provider of fiber services in multiple markets across the country. The team has 25 years' experience with this type of project. TSX managers plan the project, Project Managers establish timelines with the client and Construction Managers pull the permits, plan the workforce and schedule production.
TriStruX has invested in a robust Fleet and toolset needed to complete any fiber installation project or task. This investment includes directional drills, rock saws, compressor utility trucks and other underground equipment. Additionally, Tristrux has a fleet of T40 bucket trucks, dump trucks and trailers to transport and manage the project on site.
To ensure high efficiency and quick installation, TriStruX has warehouses and company yards across the country. For this project and to aid the client, Tristrux stored the client material at local company yards.
With our experienced managers and field crews and network of subcontractors that stay in constant communication with each other, we can foresee problems and make educated on-site decisions to complete the client's projects ahead of schedule and within their budget.
(Click here for a pdf of this case study)