Late in Project Fiber Installation Support Case Study
Statement of Work: Client required 10+ miles of aerial and underground fiber installed in a market that was 8 hours' drive time from Tristrux's nearest office/yard. The client's existing provider was behind schedule and contracted Tristrux to step in and complete part of the project.
The project was design-ready required, make ready, stand-offs, new anchor placement, fiber lashing, fiber case installation, splicing, end to end testing, material distribution, project management, construction management and reliable, consistent crews performing high quality installation of fiber.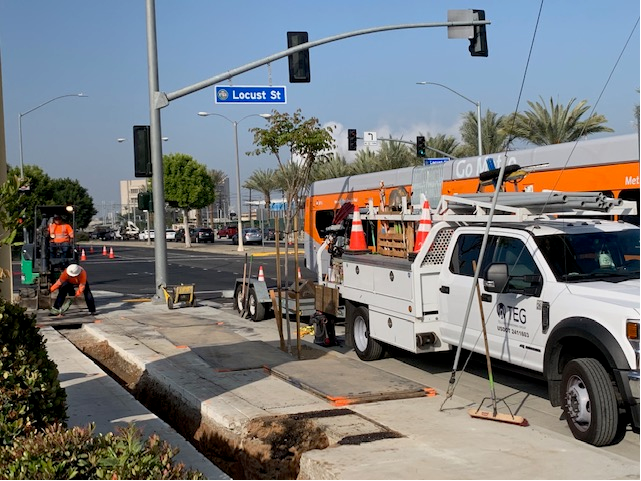 TriStruX Solution
To get our client back on schedule, a TriStrux project manager coordinated permits, communication with the jurisdictions, and inspectors, while using specialized project tracking software that was tailored to the customer's project needs. All teams had real-time updates on our progress throughout the project.  We are proud of our team's ability to handle any project of virtually any size, in any location, on schedule and within budget.
To complete construction,TriStux deployed two crews with two T40's rigs and a number of support vehicles, including some outfitted with full traffic control capability.  This was augmented by additional gear rented in market.  TriStrux maintains the reputation as a top leading company of fiber placement, splicing and testing.
The TriStrux crew completed the work, putting the client back on schedule and within budget. The Tristrux team is pleased to step into challenging projects and environments to support the growth of our client's networks.
(Click here for a pdf of this case study)