Telcom Engineering Group
Diligence. Integrity. Safety. Quality
TEG is a dynamic organization dedicated to continually improving its reputation through integrity, diligence, outstanding work, and top-tier service.
Turnkey Solutions
Founded in 1991, TELCOM ENGINEERING GROUP, INC. is a turnkey telecommunications contractor with offices in New Jersey, North Carolina, and California. Our company is licensed and providing its full complement of services in more than 13 states nationwide. We are proud to operate from a quality and performance-based platform utilizing cutting-edge techniques and technology to achieve customer satisfaction safely, quickly, and economically.
Comprehensive telecommunications services

New site installations & upgrades, and Site decommissioning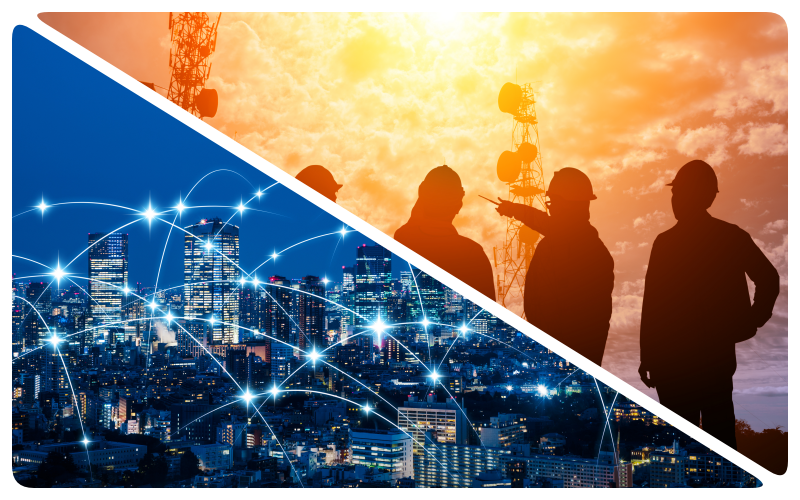 All engineering, surveying, or design services are performed by independent third-parties and are not performed by TEG.
TriStruX State Contractor Licenses
With multiple locations across the U.S. footprint, TriStruX is licensed and provides a full portfolio of services in more than 20 states nationwide.
Proven. Reliable. Trusted.
Have a specific project that requires professional attention? Our services are created to tackle even the most complex projects. Get in touch with us today to learn how we can help.

TriStruX is a turnkey telecommunications and electrical contracting group with offices in New Jersey, New York, Philadelphia, North Carolina and California.
TRISTRUX OFFICE LOCATIONS
New Jersey (Corporate Offices)
473 US Highway 46
Clifton, NJ, 07011
New Jersey
120 Commerce Road
Carlstadt, NJ, 07072
New York
1725 Richmond Rd
Staten Island, NY, 10306
Philadelphia
3939 Germantown Road
Philadelphia, PA, 19112
North Carolina
DBA TEG Line and Antenna LLC
514 E. Williams Street
Apex, NC, 27502
California
15085 La Palma Dr.
Chino, CA, 91710