Fiber Services
TriStruX builds the rapidly expanding fiber footprint that supports Telecom provider's Densification strategy across the US
TriStruX Fiber designs, builds and project manages a wide variety of  carrier, commercial and MSO networks.   We work with clients to design networks and our team secures easements and coordinates with municipalities as necessary.  Our self-perform crews install both overhead and underground, installing nearly 500 miles of new fiber last year.   The project will be delivered on time, on budget and in scope, each time and every time.
Our teams can perform scheduled and emergency maintenance services and our crews are on call 24/7 to dispatch for any service interruption when needed.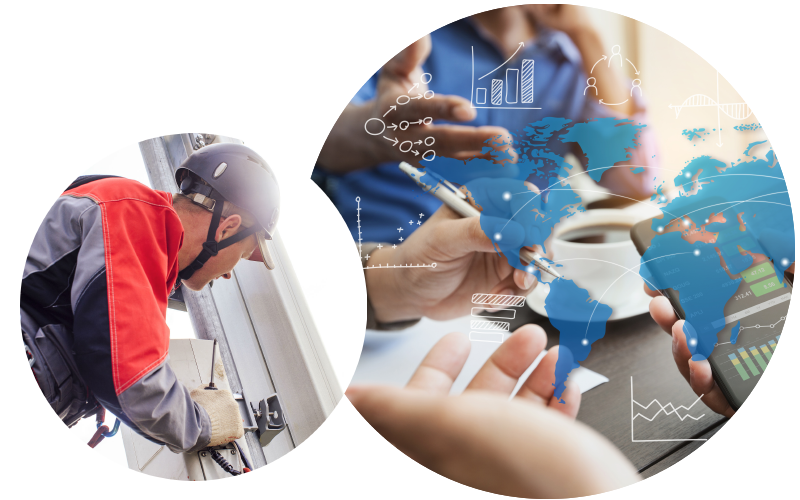 Case Studies
Please click on a case study below to learn about the SOW that our client awarded us and how TriStruX managed the project.
Client Need:    A large US MSO is continuously building fiber plant in one of the 3 largest metro areas in the US.   The current project is to build a 80 mile backhaul ring of 432 count fiber with multiple access points for commercial lateral access and 3 neighborhood FTTH installations.
TriStruX solution:  TriStrux has a significant investment in in-house fiber crews, installation equipment such as trenchers and backhoes that are stored and deployed from a local warehouse/ equipment yard and civil construction equipment to restore the site after installation.   TriStruX's engineers engineered the solution, crews installed the fiber, completed fiber splicing and tested the network to connect the fiber to the existing network and ensure performance within project parameters.  A combination of self perform and subcontracted crews completed site restoration.  This was all managed by an experienced local Project Manager.   Last year, TriStruX did nearly 500 miles of fiber installation.